Join an expert model maker from Aardman Animations for a fun, hands-on clay modelling workshop.
About this Event
At this online session, you'll discover how to make your very own model of Shaun the Sheep – The unusually bright and clever sheep who lives at Mossy Bottom farm.
Budding animators will also get a rare chance to ask questions about the tricks of the trade straight from the Aardman studio and learn about the animation process involved in the making of their award winning films.
This online model making workshop will take place on Zoom. One of Aardman's expert model makers will guide you through the workshop as you create your very own Shaun the Sheep character out of modelling clay.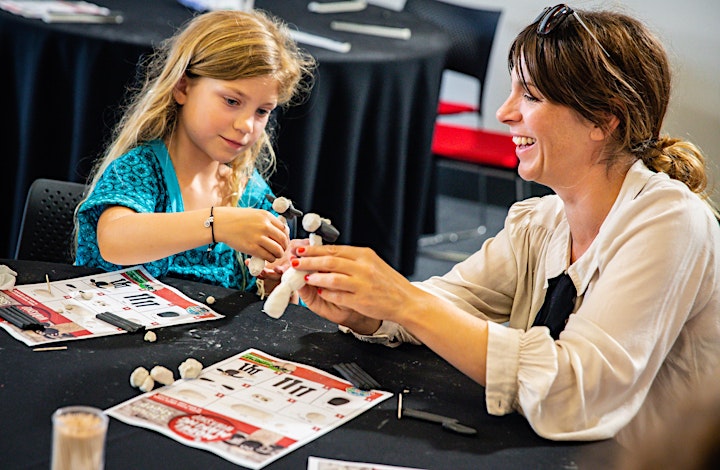 Types of ticket
You can choose from the following:
Workshop (stream) only: You only need 1 of these per household/screen – £10
If you live in a FY postcode area, you can order clay kits that contain everything you need for the workshop. These will be hand delivered (contactless) and are only available to households in FY postcode areas:
Online Workshop with clay kit for 1 person – £12.50
Online Workshop with clay kit for 2 people – £15
Online Workshop with clay kit for 3 people – £17.50
Online Workshop with clay kit for 4 people – £20
If you are ordering a kit, you will need to place your order by Friday 12 February so that we can prepare and deliver your kit in time for the workshop. You can book the workshop only ticket up until 1 hour before the event.
We have a limited number of free spaces for those with low incomes. For more information on these, please see the FAQ section below.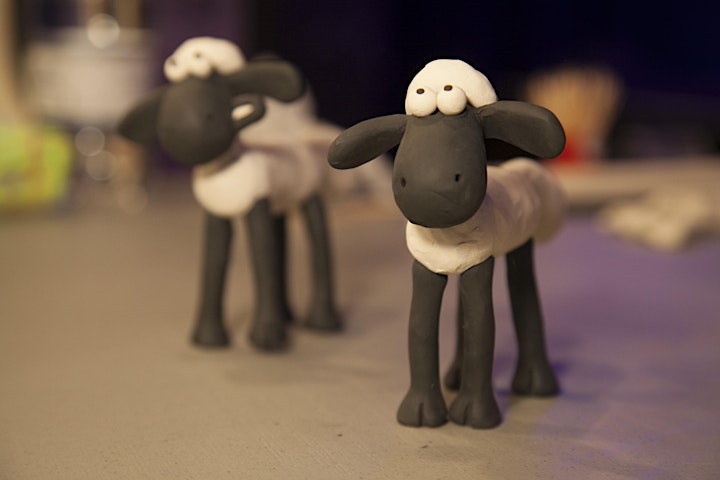 FAQs
Q: Is there an age restriction for this activity?
A: This event is most suitable for ages 7 years+.
Q: Can anyone order a kit?
A: The clay kits are only available to households in FY postcode areas. We're Blackpool based and our volunteer delivery drivers will not be able to deliver further afield.
Q: I don't live in an FY postcode, where can I order the materials?
A: You will need to purchase materials for your household in advance of the workshop. Please buy these as soon as possible, bearing in mind delivery times for online orders. The materials you will need per person are:
White clay: 130g
Black clay: 70g
Toothpicks x 5
Worksheet (we will send this to you upon registration)
Baby wipes or a flannel / towel (to clean hands with when switching from black to white clay)
For the clay, we recommend using Newplast, but other types of modelling clay will be fine too (e.g. Fimo, Play-Doh, Plasticine). You can buy Newplast from Cowling & Wilcox, Hobbycraft or Fred Aldous. Our local supplier ArtDiscount currently has a 30% off discount offer on Fimo at the moment too.
There are also recipes online where you can make your own clay out of household ingredients, if you are feeling particularly creative!
Q: What do I get in the kit?
A: You will receive everything that you need to take part in the workshop, this includes specialist modelling clay.
About the online workshop
Q: Will anyone be able to see me during the workshop?
A: No, we will run the workshop using the Zoom webinar format. This will automatically switch off your camera and microphone. While you will be able to see the model maker giving the demonstration, the model maker won't be able to see you. You also won't be able to see any of the other participants.
Q: Can I Ask Questions?
A: You will be able to ask questions via the Chat tool. Please feel free to ask questions / make comments throughout the workshop. Likewise, if you need anything to be repeated please do let us know!
Bursaries
Model Making Workshop with Aardman Animations: Shaun the SheepWe have a limited number of free places available for people on low incomes living in FY postcode areas. If you would like to request one of these ticket, please complete this short form. You will be asked to upload a photo/scan of evidence of your low income such as mean-tested benefit or free school meals.